CLICK HERE to apply for a position on the Board of Trustees.
Flo Stevenson, President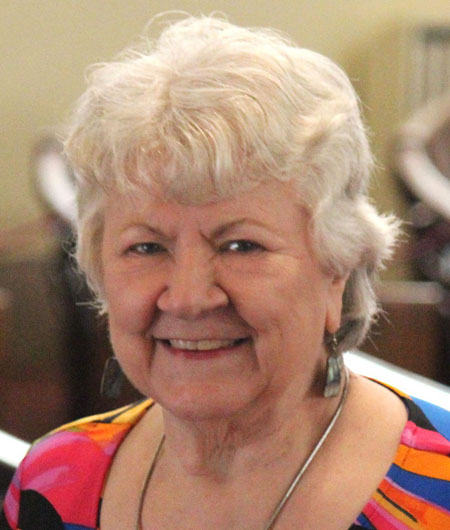 My recent volunteer service has been at Angels Wings Resale Shop for the past 5+years.  I have seen and experienced what can be accomplished when we all work together to support and reach a common goal.  In June of 2019, I was added to the Board of Trustees to complete the term of a Trustee who had resigned. I am currently serving both groups as well as other committee work.  
Over the many years I have attended NTUC, there have been many changes, ups and downs and most recently a dramatic re-birth. I am thrilled to see more congregant participation, to  feel the positive energy and enthusiasm and to know that this community is moving forward to a new day.  In my opinion, this is happening as a result of the love, faith, hope, prayers, support and hard work of the people.  I am excited and blessed to be a part of the transformation I see happening around NTUC.
At this point in my life, I am semi-retired and have the time and energy to offer to the work of the Board of Trustees.  I have 5 grown children, 7 grandchildren, 1 great-grandchild and an awesome son in law who are all very important to me. 
As a result of a wide variety of work experiences, I understand the importance of responsible financial decisions for the continuation and future growth of the center.  Among my careers/jobs, I have been self employed, a real estate agent(licensed since 1985), restaurant general manger, school bus driver and corporate relocation director.  Currently, I have a part time painting business that I enjoy.  For me, it's all about the transformation that helps people create a beautiful environment in their personal space.
In addition to the 5 Unity Principles, I am a strong follower of the books of Don Miguel Ruiz-The Four Agreements and the sequel known as The Fifth Agreement. 
I am a responsible and dedicated volunteer however I serve.
As many of you know, I recently became President of the Board of Trustees due to the resignation of the prior president.  I am honored. I humbly ask that we all work, pray and (hopefully soon) celebrate together that the future of New Thought Unity Center is filled with abundance of all kinds.
Peace and gratitude,
Flo Stevenson
Barbara Meyer, Vice President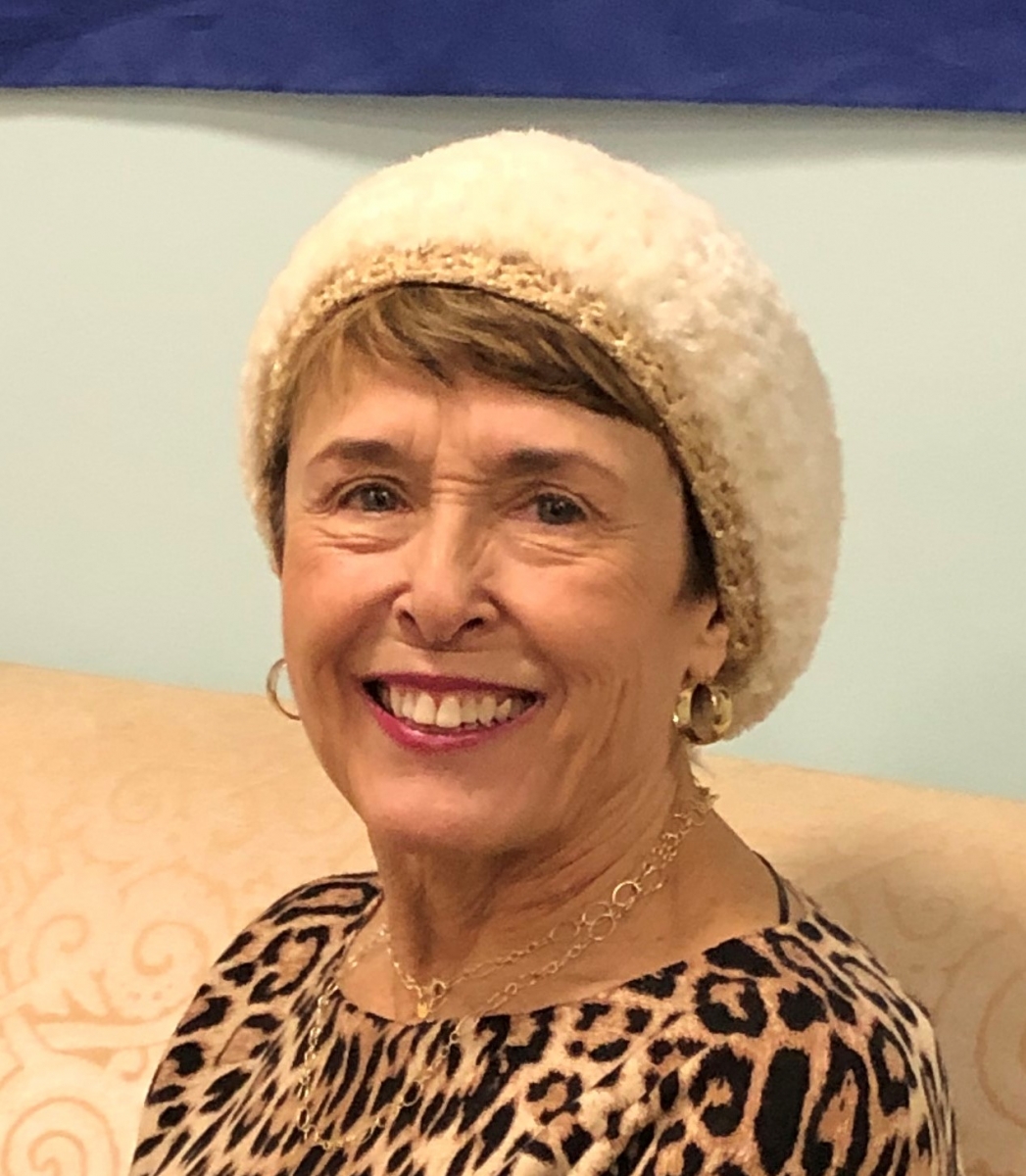 I have been attending Unity since the early 80's. Growing up in a minister's family, I was exposed to spirituality at an early age. My father, Reverend James E Boyd, a Unity Church of Christ minister, shared his keen interest in metaphysics with me when I was in my 20's. My interest in Spirituality is what drew me to Unity. Like many others, the first time I walked through the doors I felt like I was home.
Over the years I have served on fundraising committees which organized several Silent Auctions. I was also involved in organizing and planning the Annual Unity Dance. I have also served on the kitchen staff and am currently a member of the Nominating Committee, the Program Committee and the Social Impact Action Team. I live with my husband at Maple Knoll Retirement Village in Springdale. I enjoy gourmet cooking, gardening, singing, watercolor painting and romance novels. I am honored to serve on the Board of Trustees and hope to make a difference in helping Unity to thrive.
Linda Miller, Secretary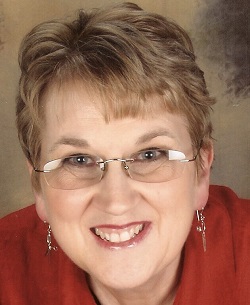 I have been a member at NTUC since 2012.  I started coming because a friend invited me, and I became a member because I liked what I found here.
I am a native Cincinnatian and have lived here almost all my life.  I have a degree in administrative management, and I am also a Physician's Assistant (retired).  I spent most of my career in the development of new medications.
I am currently involved as part of the management team for Angels' Wings Resale Shop.  The shop is a real joy for me.  I love working there and meeting the people who come to shop.  It provides a wonderful community service and is just a great place to visit!
I am also a basketweaver, a beader, an avid reader, a quilter, and I love to travel.
Click here for the Current New Thought Unity Center Bylaws
Royleen Seibert, Treasurer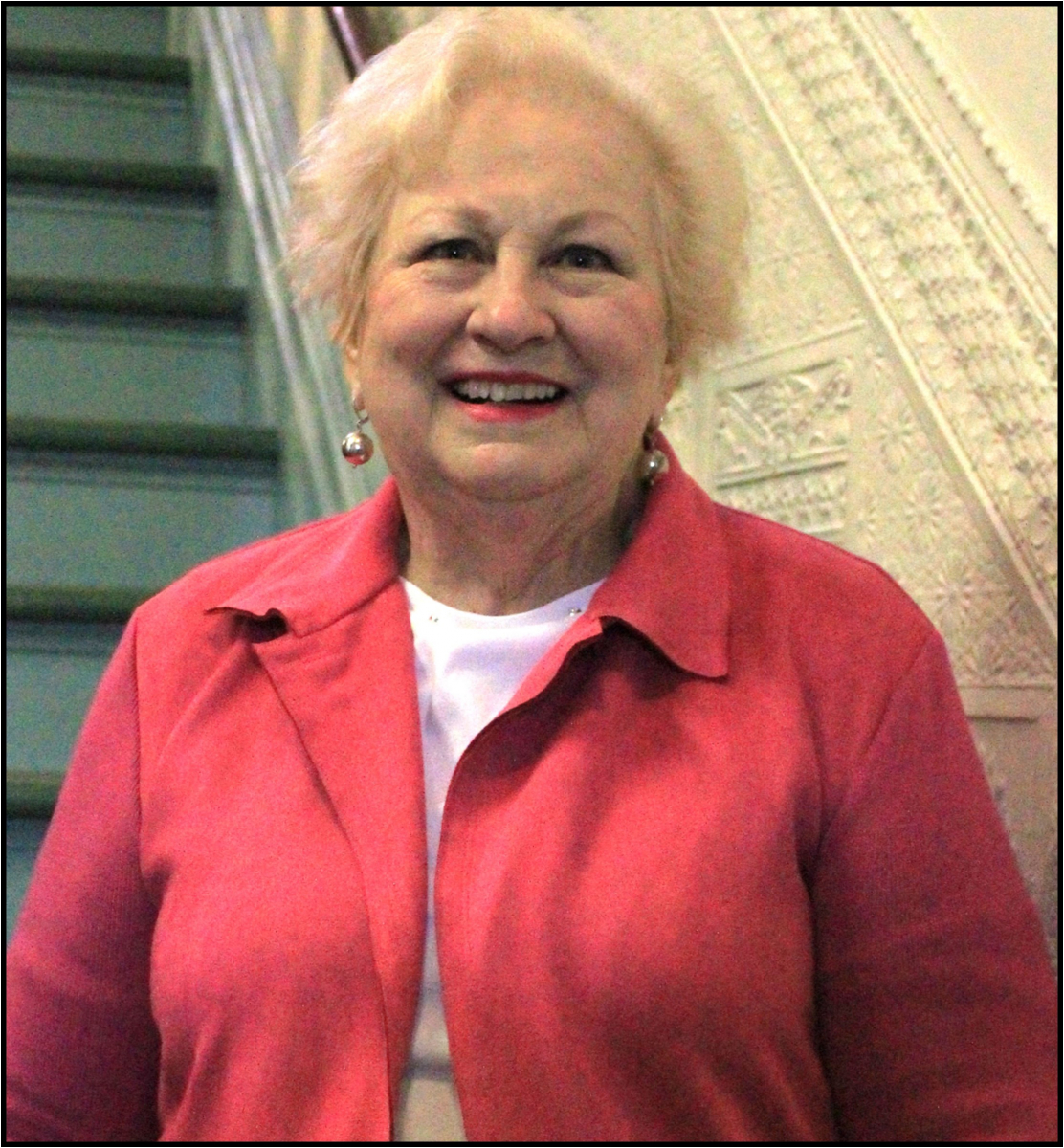 The‌ ‌first‌ ‌Sunday‌ ‌Service‌ ‌I‌ ‌attended‌ ‌at‌ ‌NTUC‌ ‌was‌ ‌the‌ ‌beginning‌ ‌of‌ ‌a‌ ‌healing‌ ‌transformation‌ ‌as‌ ‌well‌ ‌as‌ ‌a‌ ‌new‌ ‌church‌ ‌home‌ ‌that‌ ‌I‌ ‌needed‌ ‌in‌ ‌my‌ ‌life.‌ ‌That‌ ‌day‌ ‌I‌ ‌was‌ ‌invited‌ ‌to‌ ‌lunch‌ ‌with‌ ‌a‌ ‌group‌ ‌of‌ ‌women‌ ‌and‌ ‌to‌ ‌attend‌ ‌a‌ ‌play.‌ ‌
A‌ ‌new‌ ‌book‌ ‌study‌ ‌group‌ ‌was‌ ‌starting‌ ‌and‌ ‌I‌ ‌joined.‌ ‌Within‌ ‌months,‌ ‌a‌ ‌New‌ ‌Member‌ ‌Class‌ ‌was‌ ‌offered‌ ‌and‌ ‌four‌ ‌of‌ ‌us‌ ‌from‌ ‌that‌ ‌group‌ ‌officially‌ ‌became‌ ‌members‌ ‌of‌ ‌NTUC‌ ‌in‌ ‌2003.‌ ‌
< ‌After‌ ‌the‌ ‌initial‌ ‌book‌ ‌study‌ ‌ended,‌ ‌several‌ ‌of‌ ‌us‌ ‌decided‌ ‌to‌ ‌continue‌ ‌to‌ ‌meet‌ ‌monthly.‌ ‌That‌ ‌group‌ ‌evolved‌ ‌and‌ has ‌met‌ ‌for‌ ‌15‌ ‌years.‌ During‌ ‌that‌ ‌time‌ ‌we‌ ‌participated‌ ‌in‌ ‌other‌ ‌Book‌ ‌Studies,‌ ‌took‌ ‌classes,‌ ‌and‌ ‌attended‌ ‌services‌ ‌and‌ ‌special‌ ‌events.‌ ‌
 ‌I‌ ‌have‌ ‌served‌ ‌as‌ ‌a‌ ‌Greeter,‌ ‌Usher,‌ ‌worked‌ ‌in‌ ‌Hospitality,‌ ‌and‌ ‌more‌ ‌recently‌ ‌helped‌ ‌at‌ ‌Angels‌ ‌Wings.‌ For‌ ‌several‌ ‌years,‌ ‌I‌ ‌was‌ ‌the‌ ‌Wedding‌ ‌Coordinator‌ ‌(until‌ ‌Rev.‌ ‌Meghan‌ ‌took‌ ‌over).‌  ‌I‌ ‌also‌ ‌filled‌ ‌an‌ ‌unexpired‌ ‌term‌ ‌on‌ ‌the‌ ‌Board‌ ‌of‌ ‌Trustees.‌ ‌I‌ ‌am‌ ‌a‌ ‌student‌ ‌of‌ ‌A‌ ‌Course‌ ‌in‌ ‌Miracles.
 ‌Since‌ ‌retiring‌ ‌from‌ ‌Northern‌ ‌Kentucky‌ ‌University,‌ ‌I‌ ‌have‌ ‌routinely‌ ‌volunteered‌ ‌as‌ ‌an‌ ‌Ambassador‌ ‌at‌ ‌CVG‌ ‌Airport‌ ‌and‌ ‌am‌ ‌a‌ ‌CTA‌ ‌(Certified‌ ‌Tourism‌ ‌Ambassador).‌ I‌ ‌also‌ ‌help‌ ‌prepare‌ ‌dinner‌ ‌once‌ ‌a‌ ‌month‌ ‌at‌ ‌City‌ ‌Gospel‌ ‌Mission.‌ ‌
 I‌ ‌am‌ ‌mother‌ ‌to‌ ‌4‌ ‌adult‌ ‌children‌ (all‌ ‌married),‌ grandmother‌ ‌to‌ ‌11‌ ‌(some‌ ‌married),‌ ‌and‌ ‌great-gram‌ ‌to‌ ‌9‌ ‌(soon‌ ‌to‌ ‌be‌ ‌10).‌  ‌For‌ ‌16‌ ‌years‌ ‌I‌ ‌have‌ ‌been‌ ‌part-time‌ ‌Nanny‌ ‌to‌ ‌triplets,‌ ‌(a‌ ‌family‌ ‌of‌ ‌my‌ ‌heart),‌ ‌and‌ ‌part-time‌ ‌caregiver‌ ‌of‌ ‌5‌ ‌great-grands‌ ‌who‌ ‌live‌ ‌locally.‌ ‌ ‌
Kim Belew, Member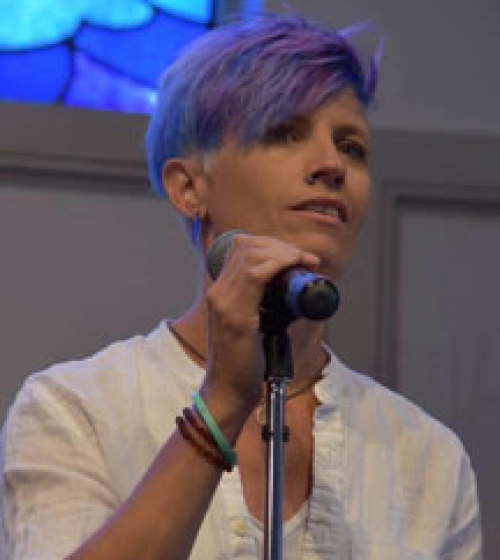 "I've attended ntuc for almost 20 years now. I came to unity as a last resort as I felt I had no purpose and didn't want to go on living. Not only did I find my purpose but I have gone far beyond living into thriving.
It was at ntuc that being a songwriter/musician was discovered and a life purpose I didn't know resided within me was born. I couldn't imagine doing anything else with my life now.
Through the years I've shared many musical performances, Sunday message shares, led a youth choir, walked in peace marches, dj'ed many events and dinner dances, led workshops and helped with coordinating musicians for wonderful wednesdays. And currently I provide karaoke at the center every month as well as serving on the board.
I've been on the board for just over a year now and have learned a lot during my time serving.
I wanted to serve on the ntuc board as a way to give back but also because I believe in what ntuc teaches and lives and want to see it continue for future generations. So I hope to bring a youthful energy, authenticity and diversity to the board and to our center through my work as part of the board team.
I am deeply grateful and honored to serve as a congregational representative in helping ntuc move into the 21 century and 2021 with excitement, passion and openness to transformation and a thriving community."
Althea Palmer, Member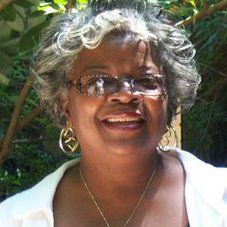 I first came to New Thought Unity Center (NTUC) with a friend who knew I was looking for the truth in the late 1970's. Initially I was told NTUC was a cult, but that did not stop me from attending and I discovered the truth for myself. All four of my children attended the center while they were growing up however over the years as they matured they sought their own path but never forgot  the spiritual teachings of NTUC. 
I joined the Choir and have been singing ever since. I thanks God that Covid-19 has not stopped my being of service in this way to our community during this pandemic.
I have taken numerous classes, volunteered on several different teams and continue to be of service when/where I can. I have previously served on the board of trustees and as the newest member to this board I look forward to help bring about the change for the highest and best good of our center.  I have experienced tremendous growth since attending realizing you can always learn something new about yourself and others while on your spiritual journey.
As a longtime member of NTUC my prayer is that we are able "to be fruitful and multiply" while growing our congregant ranging from youth and young adults to the GLBTQ as well as other diverse groups. In diversifying our congregation this will be the beginning of increasing our tithes and treasures. New Year New Me New Attitude.
Guidelines for Effective Communication with the Leadership of New Thought Unity Center:
r full name and contact information in order for us as the board and ministerial team to give it the attention it deserves  This way we can connect with you if there is a need for clarity.
Write down your thoughts in an email or type or print them on paper so they can be read easily. Verbal expressions are often forgotten or lost in translation.
Ask specifically for the kind of response method you would like to receive. We can only guess if we don't know that email doesn't work for you or a phone call would be better.
Please feel free to follow up with us if you don't receive a reply in the time frame you hoped for. We do get busy and we don't want you to feel unheard.
General contact: info@ntunity.org  or secretary@ntunity.org
Board President: President@ntunity.org