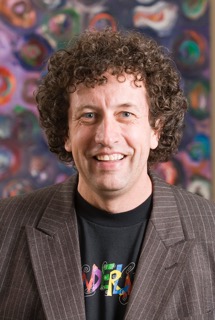 NTUC Music Director, David Kisor is a songwriter, performer and record producer who lives and works in Cincinnati, Ohio. He has a Master's degree in composition from the University of Cincinnati College-Conservatory of Music but is a songwriter at heart. He has written extensively for musical theater including works for the Ensemble Theatre of Cincinnati, University of Cincinnati CCM Prep Department and the Cincinnati Children's Theatre.
David writes for solo voice, choir, and the congregation. His children's songs, written and recorded for Growing Sound, promote positive social-emotional development in young children through lyrics crafted for both child and parent. He is half of ANCIENT NEWS, vocal duo with Andrea Cefalo, putting a modern musical spin on ancient mystic poetry.
Music Director David Kisor leads the NTUC Band consisting of: Michael Barrett on bass, Randy Winters on drums and Peg Buchanan on fiddle. 

Along with the band, David leads the A-Team: Althea Palmer and Alice Ryan, the main vocalists at NTUC. You will also see J-Team join in on vocals, Jenny Burkich and Jeanne Blessing.