EXPERIENCE SPIRITUALITY & UNIVERSAL TRANSFORMATION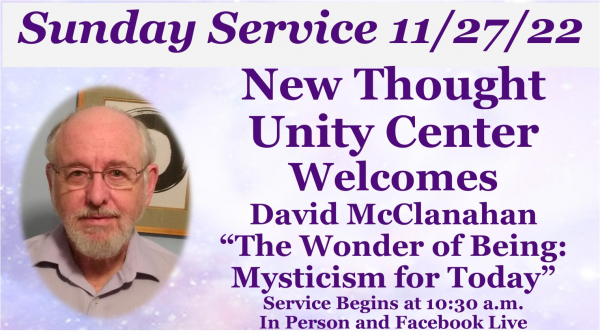 Join us at New Thought Unity Center on Sunday, November 27, 2022, at 10:30 a.m. to hear the thought provoking message of David McClanahan.  David will speak about Spiritual Mysticism Today.    
Join your friends and family as David shares insight into the Spiritual Journey, and how you can apply spiritual principles to your everyday life. 
Wherever you are on your spiritual journey, you are always welcome at 
New Thought Unity Center. 
Come grow with us.